 
MAMITA BOTANICAL
1-002 Super Linda Serum
Our skin is a living being. It is directly connected to emotions, reflects your inner world and is part of nature. Every day you pay attention and take care of your skin with the cosmetic products you choose, such as your face, which is the external "mirror" of yourself.
So you have to train your skin with the most "tender" products, because do not forget, the skin as it is a living being, it has memory. With the Super Linda face serum you have total care and regeneration on your skin, in the purest and most natural way. Calendula combined with clove vegetable oils, wheat germ and grape seed oils, give you the necessary confidence to maintain vitality and freshness in your skin, fighting the appearance of the signs of time. The night before you fall to rest, do not miss your daily care ritual, to stimulate your skin and relax it after a full day. Let it act at night and admire his results the next morning.
As soon as its "inspiriting" aroma of essential oils covers you, it will rejuvenate and strengthen your skin and your mood. Give Super Linda serum the opportunity to give you the goods it has to offer you for your skin, for your self-confidence but also for the truest expression of yourself and your feelings.
Apply a few drops of serum to your fingers and gently massage into your skin. Do it the night before bed and you will see a difference in the morning!
VITIS VINIFERA SEED OIL,*ROSA MOSCHATA OIL,*TRITICUM VULGARE GERM OIL, *CALENDULA OFFICIN ALIS OIL, BIXA ORELLANA SEED EXTRACT, *CITRUS PARADISI PELL OIL, TOCOPHEROL, *CITRUS AURANTIUM AMARA OIL, *CANANGA ODORATA OIL, *LAVANDULA ANGUSTIFOLIA OIL, **LINALOL, **LINOLENO, **LIM ONENO, **GERANIOL,**EUGENOL,**CITRONELAL, **NEROL, **CINEOL

Ορός προσώπου super linda

, Φανταστικό
In the same Category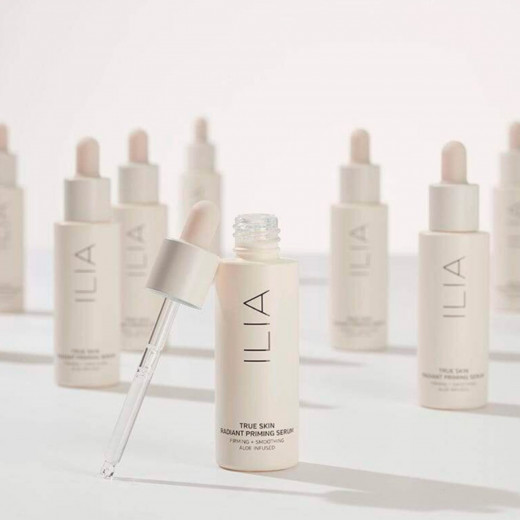 Full moisturizing and softening serum for a matt...