La Potion Infinie Day & Night Silver Cream
Top  
ARgENTUM
La Potion Infinie Day & Night Silver Cream
Follow your intuition, with a luxe and mystical hydration for face, neck, and eyes.
La potion infinie moisturizes in a unique way by delivering hydration to cutaneous intercellular space, carrying 10,000 times its weight in water.
Is an award-winning silver moisturizer and an all-encompassing treatment that hydrates and fortifies your skin at a cellular level. From scientific minds and 99.2% natural origins, our super-hydrating, non-comedogenic cream moisturises in a unique way 
Unique Day and Night cream
The brand is incredibly elegant and with revealing "trends", Argentum, travels you again with its natural and luxury protective power. The cream of "la potion infinie", is a premium care product for the face, your eye area and your neck which works therapeutically and moisturizing. Thanks to the unique, patented fusion of two vital components, Silver Hydrosol & DNA HP (salmon semen), the skin flora are regulated with its natural antibacterial and anti-irritant properties, while promoting cell regeneration, which allows optimal hydration.
Real results
We're over the moon to share the clinical trial results of la potion infinie for fines lines and wrinkles. After three months of continuous use, the data from both men and women aged 41 to 75, showed an incredible 70% IMPROVEMENT in FINE LINES & WRINKLES.
A silver beauty bandage, reminiscent of the sea, spreads lightly on your face and acts as a powerful antioxidant and anti-wrinkle, offering a new experience for a visibly healthier skin. Clinically tested the last step of a hydration sealing routine, at 70ml, with a delicate feeling, immediate, but gentle firmness.
The Scent
Applying the restorative silver face cream is a deeply sensory experience. A flight of citrus, accompanied by the delicate essence of rosewood and geranium leaves, thriving on a vibrant heart of spices and extending to a composition of sandalwood and patchouli.
For optimal potency, store at room temperature away from direct heat and sunlight.
The black mirror jar that contains it will keep it safe for you. Once opened, use within 8 months. For daily use.
Use once or twice a day as a moisturizer on the face, neck and around the eyes. Before application, cleanse your skin and use warm water to open the pores and dry with a soft towel. This increases microcirculation and relaxes your skin in preparation for the powerful active ingredients ~ Silver Hydrosol & DNA HP. For optimal power, store your jar at room temperature, away from direct heat, sunlight or magnetic source. Once opened, use within 8 months
Colloidal Silver (Silver Hydrosol), Cetearyl Alcohol (Coconut Oil Wax), Hydrogenated Vegetable Glycerides (Palm Oil), Dicaprylyl Carbonate (Vegetal Origin), Prunus Amygdalus Dulcis Oil (Sweet Almond Oil), Glycerin (From Karanja Tree), Argania Spinosa Kernel Oil (Argan Oil), Butyrospermum Parkii Butter (Shea Butter), Caprylic/Capric Triglyceride (From Coconut Oil), Aqua, Cetearyl Glucoside (Sugar And Coconut Extract), Caffeine, Sodium DNA (DNA HP), Sodium Stearoyl Glutamate (From Vegetal Oil), Helianthus Annuus Seed Oil (Sunflower Oil), Xanthan Gum (Vegetal Origin), Aloe Barbadensis Leaf Extract (Aloe Vera Extract), Parfum (Essential Oils), Potassium Sorbate (Soil Association / Ecocert Preservative), Tocopherol (Vitamin E), Sodium Benzoate (Soil Association / Ecocert Preservative), Citric Acid (Vegetal Origin), Limonene (Essential Oils), Linalool (Essential Oils), Eugenol (Essential Oils). *natural origins
After trying this anti-aging and moisturizing cream you will remain speechless. Applying la potion infinie is a deeply sensory experience.

Επένδυση.

Magic!

Αλλαγή

Θα επαναλάβω.

A Love Letter

Σύμφωνα με την τιμή.
Answer:
Ευχαριστούμε. Θα φροντίσουμε να πάρεις και τα μέγαλο δείγμα απο την La Lune de Velurs, το καθαριστικό balm να δοκιμάσεις και να μας πεις 

Δεν θέλω να τελειώσει ποτέ

Στο ταξίδι μου στο Λονδίνο

VALUE FOR MONEY
In the same Category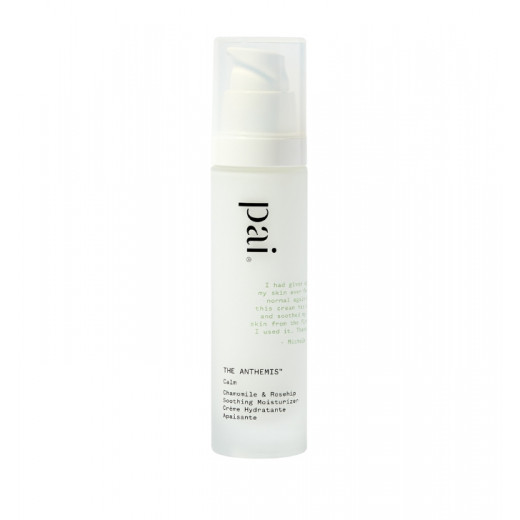 Hydrating formula. soothes sensitive skin prone to...