  
DAFNA'S Skin Care
Moisture + Light Version
Revitalise Skin & Uplift Senses
Moisturising your face is part of your daily routine. But if you are looking for a well-absorbed formula and real fine results.
Ok then, let's take your wish to the next stage? 
Dafna's personal skincare makes a personal bet, every time you use its products, to invite you to a ritual of beauty and prosperity. The Moisture + light version day face cream obviously belongs to this philosophy and takes simple hydration to another level with its lightweight award-winning composition. 
Why should I use Moisture + light?
One of the main things that comes with skin-aging processes is the lack of hydration (lack of water). It happens regardless of your skin type (even oily and combination, skin suffer from the lost of hydration). If you are looking for new generation formulas, no greasy textures, and provide freshness you will love this product. 
Is it for me?
Do you have a combination or normal skin? Then this is your choice.
What effects will I notice?
In the short term you will notice how the skin feels more hydrated, soft and with no oiliness. You will feel your skin calm with less irritations. In the long term it looks like the skin has a healthy and luminous appearance without oiliness, and the signs of aging are delayed (like small wrinkles & skin oxidation).
What is inside?
It is a vegan formula, with moisturising and rejuvenating ingredients such as Hyaluronic acid and Argan oil and fresh and relaxing extracts of Calendula and figs. It leaves the skin fully hydrated without leaving greasy elements on it.
Its delicate «complexion» and the easy use make it a personal favourite, especially for youthful skin. So, let the Neroli and Rosemary essential oils play with your senses, lift your mood and of course give your skin this "sparkle" that it lacks. A lighter note of hydration (but effective).
Let yourself enjoy it every time you take care of it, do not rush… enjoy your moment!
Apply the cream on the face, neck and décolleté, morning and evening. Apply the cream lightly up and on the outside of the face. Use only a small amount of product. Avoid the eye area.
Aqua, Aloe Barbadensis Leaf Extract*, Vitis Vinifera Seed Oil**, Glycerin*****, Olea Europaea Fruit Oil**, Glyceryl Stearate*****, Cetearyl Alcohol*****, Propanediol*****, Sodium Hyaluronate***** , Calendula Officinalis Flower Extract*, Hedera Helix Leaf Extract**, Mimosa Tenuiflora Bark**, Ficus Carica Fruit Extract**, Rosa Damascena Flower Water**, Cera Alba**, Plantago Major Leaf Extract**, Bambusa Vulgaris Extract*, Argania Spinosa Kernel Oil*, Citrus Aurantium Amara Flower Oil*, Potassium Palmitoyl *****, Hydrolyzed Wheat Protein*****, Helianthus Annuus Seed Oil*, Rosmarinus Officinalis Leaf Extract**, Sorbitol*****, Xanthan Gum*****, Cetyl Alcohol*****, Caprylhydroxamic Acid*****, Tocopherol***, Pelargonium Graveolens Flower Oil**, Rosmarinus Officinalis Leaf Oil*, Lavandula Angustifolia Oil***, Citral****, Eugenol**** , Maltodextrin, Geraniol****, Silica, Citronellol****, Linalool****, Limonene*****
Moisture plus is a safe product to use during pregnancy. However, we always recommend checking with your doctor before using new products (every pregnancy and every woman is different).

Παρά πολυ καλή!

Μια τέλεια vegan ενυδατική

Η κρέμα μου
Answer:
Muchas gracias :-)

Light αλλά αποτελεσματική

Excellent face cream

Ιδανική!
In the same Category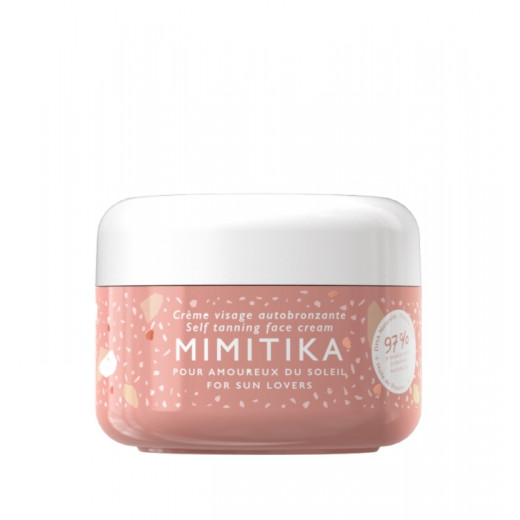 A healthy glow all year round: natural self-tanner,...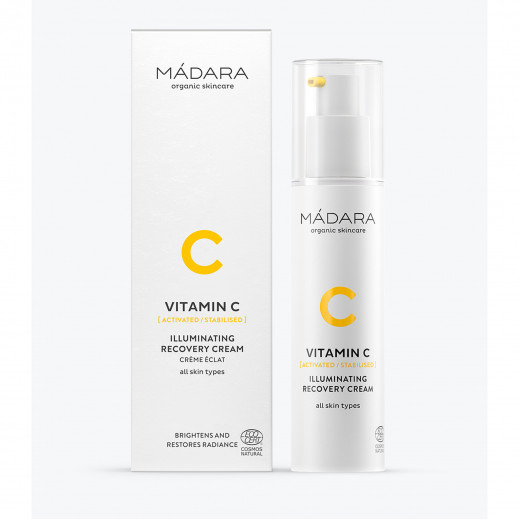 Improve skin tone and promote a healthy glow.