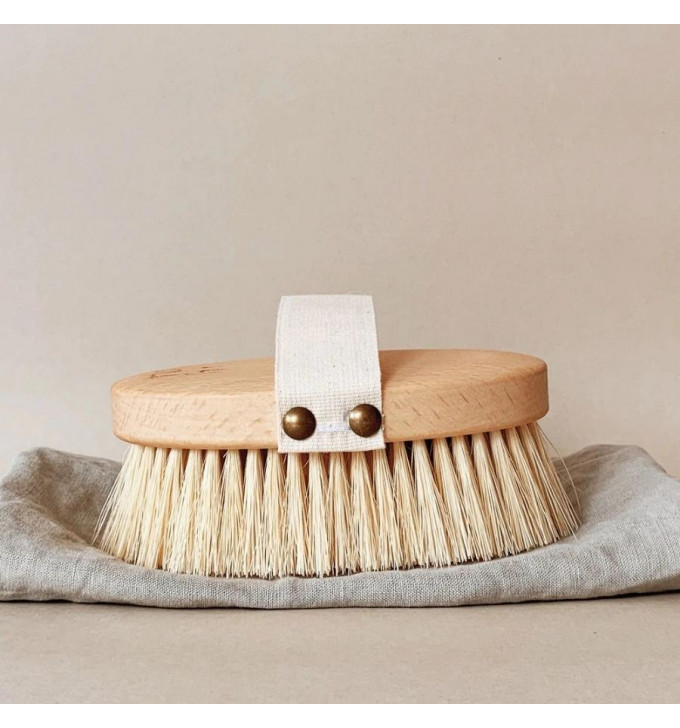  
RUHI
The Vegan Dry Brush
With this vegan Ruhi massage brush made of 100% pure vegetable sisal fibres, you can brush all parts of your body extra intensively. Sisal bristles are naturally a bit firmer and help you to enjoy an extra-revitalising massage.
TIP: We recommend this special vegan brush especially for those with dry brushing experience or those with less sensitive skin types. The strength of the plant fibres is firm to hard.
With our Vegan Dry Brush, you brush particularly vigorously and can thus benefit optimally from the positive effects of dry brushing!
What makes it good for your body? 
Body dry brushing is an ancient Ayurveda healing method and has numerous benefits for your health and well-being. Just a few minutes of dry brushing per day are enough to increase your health and energy level!
A Regular dry brushing promotes blood circulation and lymph flow, effectively removes dead skin cells and stimulates the growth of new skin cells, removes toxins (detox), strengthens your immune system – especially in the cold season, and helps you firm and tone your connective tissue. The feeling after this ritual is a relax stresses body and mind.  
How to Use it
Always begin at your extremities (furthest away from the heart) and brush towards the centre of your body. Brush lightly with slow and even strokes towards your heart. 
Legs: Start at your feet and massage towards your lower thigh. Brush from your lower leg to your thigh and then brush towards your buttocks.
Arms: Begin at the backs of your hands and work upwards to your shoulders.
Stomach and back: Follow a clockwise direction on your stomach. Start on the bottom right side of your abdomen and stroke upwards until you approach your ribs. From there, brush horizontally to the left and continue down from there. Then brush your back over the sides in a circular movement.
The sisal fibres of our Vegan Dry Brush are obtained from the leaves of the Mexican agave. Sisal is inherently hard. Our extra-long cut ensures that our brush – compared to other natural-fibre tools – is still comfortable on your skin. It is made of 100% vegan sisal fibres and oiled, regional beech wood from responsibly managed forests. The brush is free of plastic. 
The cotton strap is certified to the ÖKO-TEX® STANDARD 100. This dry brush is sustainably and traditionally crafted in Germany.
Bristle thickness: Thick
Cleaning and care: Clean the brush with a damp cloth and let them dry. Don't submerge them in water.
The strap is made of premium leather. The brush is sustainably and traditionally crafted in Germany.
For Dry Brush only. The brush may lose individual fibres during the first few uses. This is completely normal and will stop by itself after a short time.
In the same Category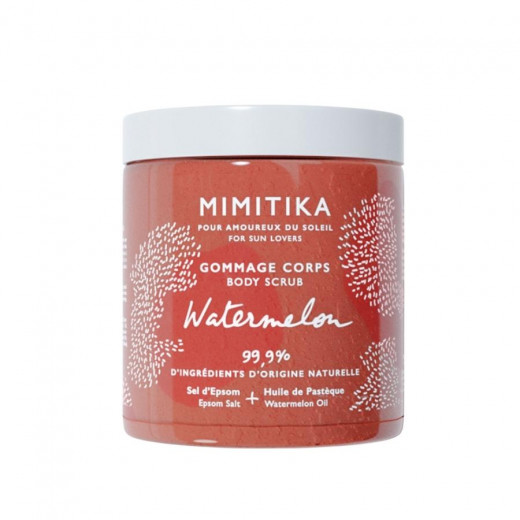 A natural scrub that exfoliates, remineralizes and...