 
DAFNA'S Skin Care
Revival Bio-Αctive Mask
I know, I know … your time is precious, but even more "sacred" is the time you dedicate to your "beauté". 
Enjoy your time while you take care of your skin and at the same time you offer the highest quality results. In Dafna's skin care world there is such a combination, so take a moment to meet the Revival mask.
Why should I use Revival?
The masks have been designed to improve the health of your skin and provide an extra to our facial routine. The renovating facial mask Revival doesn't dry or irritate the skin but provides deep nutrition while detoxifying the skin. Thanks to its main ingredient, active carbon in the natural state, which helps us to get rid of the effects of free radicals (collagen inhibition). It provides luminosity, by cleaning the skin in depth and unifying the skin surface, revealing a smoother and more luminous skin.
What effects will I notice?
In the short term it hydrates in depth and once removed, thanks to the carbon capsules removes all impurities without drying the skin, while leaving the skin with a very comfortable feeling. In the long term the renovating facial mask Revival, will make your skin look more unified, reduce the appearance of spots on the skin and pollution and free radicals effects.
What is inside?
This liquid mask contains a lightweight hyaluronic acid, "together" with Ginseng and Reishi, intensifies the process of hydration of the skin, strengthening and regenerating it. The second phase is more "exotic", as the secret ingredient here is coconut, because thanks to it the Capsulated Charcoal is activated. The "complex" of these two acts as a "magnet" for facial impurities, and "boosts up" your skin leaving it balanced and even.
Is it suitable for me?
Yes, if you are looking for a mask that provides radiance, hydration and unifies the tone of your skin. For all ages. Suitable for all types of skin, especially mixed and acne-prone skin . 
You hold in your hands the "kryptonite" for dehydration, pollutants, dark spots and stress marks that your skin can accumulate, due to work, city life, emotional changes, menopause or lack of sleep; A Double phase beauty mask only for you! Your skin is transformed into an exotic silky palette and its vitality is restored. I bet you will hear many times "How bright is your face today?".
Once a week is enough! Phase 1: Put the mask on a clean and dry face, it should remain white with black dots. Leave on for 5-10 minutes. Step 2: Massage the mask with wet hands for about a minute until the mask is gray (merge all the charcoal capsules). Leave on for 3-5 minutes.
Aqua**, Aloe Barbadensis Leaf Juice*, Glycerin*****, Cetyl Alcohol*****, Butyrospermum Parkii Butter**, Glyceryl Stearate*****, Cetearyl Alcohol*****, Potassium Palmitoyl Hydrolyzed Wheat Protein*****, Mannitol*****, Kaolin**, Sodium Hyaluronate*****, Panax Ginseng Root Extract**, Ginkgo Biloba Leaf Extract** , Pelargonium Graveolens Flower Oil**, Rosa Damascena Flower Water*, Rosa Canina Fruit Oil**, Ganoderma Lucidum Fruiting Body Extract**, Camellia Sinensis Leaf Extract**, Citrus Aurantium Dulcis (Orange) Peel Oil***, Charcoal Powder**, Glycine Soja Oil*, Caprylic/Capric Triglyceride*****, Glyceryl Caprylate*, Propanediol*, Cellulose*****, Beta-Sitosterol*, Potassium Sorbate*****, Ethyl Lauroyl Arginate HCL*, Squalane*, Tocopherol*, CI 77499**, Linalool****, Geraniol****, Citronellol****, Limonene****.

Εξαιρετική!

Με Επαναφέρει.

Η μάσκα μου

Ξυπνά την επιδερμίδα

Glowy skin mask!
In the same Category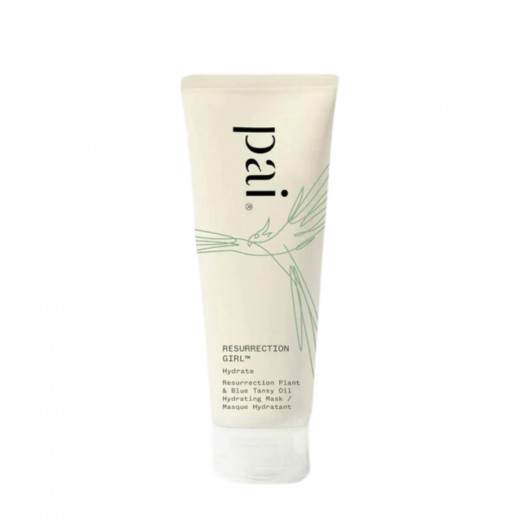 For Dry, dehydrated skin – including the most...