Eco Towel with Organic cotton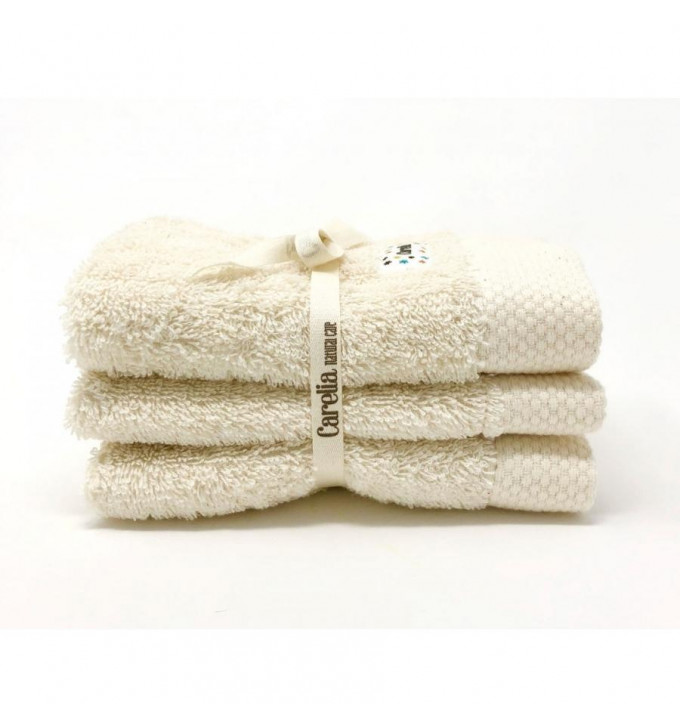  
CARELIA
Eco Towel with Organic cotton
Is there anything more important than your baby's health and care? Carelia (petits natural care) is here to make true every expectation for the care of your baby, in the most natural and tender way.
All parents make sure to take care of their child in the best possible way, whether they are newborn or older. It is therefore important to protect your baby's sensitive skin, by always using natural products and materials. Carelia's eco towel is a product that should not be missing, for the necessary care of your baby. Its natural composition of organic cotton, and the absence of chemicals, testify to its incredible softness, which makes it ideal for your newborn or your child. It is ecological, hypoallergenic and specializes in sensitive skin, which face skin problems such as dermatitis or eczema.
The feel of the towel is as soft as a caress. From the very first contact with the skin, you are enchanted by its light and tender texture. It is the ideal solution for 100% organic care for your baby but also for you, who are a new mom during the sensitive period of breastfeeding.
Extremly soft. Made in Barcelona
This soft, absorben and comfortable towel made 100% of organic cotton is perfect to wrap and snuggle your baby after a fun and relaxing bath
The Global Organic Textile Standard regulation of certification.The GOTS certification is a system of certification for textile products that guarantees the organic origin of the fibers and assures that all the stages of production and transformation of the textile production processes are socially responsible and respectful with the environment. Heavy metals-free, formaldehydes, OGM enzymes and carcinogenic amines
100% organic care for baby and mother especially during sensitive breastfeeding period.
In the same Category
High seaweed extract, sun organic protection and...