Plant Stem Cell age-defying SPF30
Top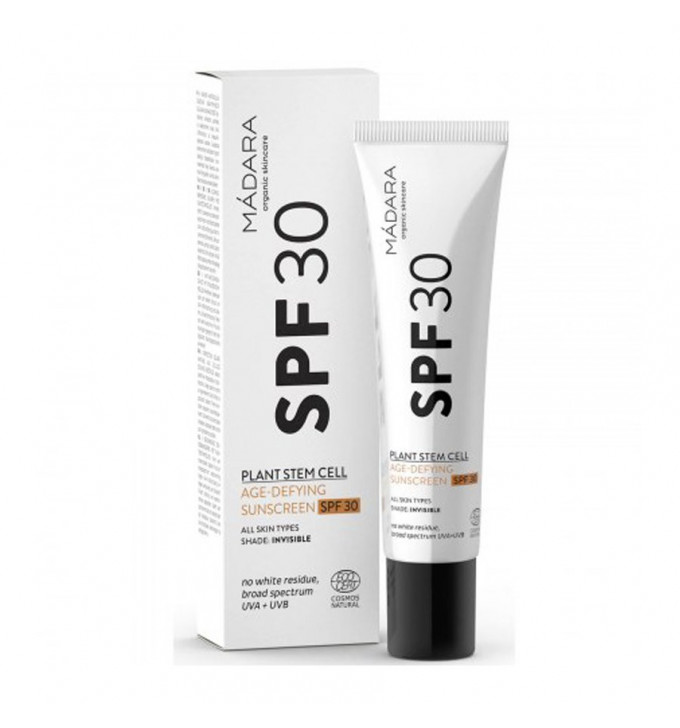  
MADARA
Plant Stem Cell age-defying SPF30
Invisible sun protection, with moisturizing and anti-aging properties; All in one? And yet MADARA made it happen!
An innovative sunscreen formula (SPF 30) for all skin types on the face (and neck), with stem cells that, in addition to protecting you from the sun and urban pollution, aim at the antioxidant action of your skin and the preservation of its microbiome. An advanced emulsion with natural zinc oxide, resveratrol, hyaluronic acid and Northern Dragonhead stem cells that protect and rebuild your skin throughout the day.
Do you hear a lot? And yet it offers even more. We are talking about a specialized sunscreen, with an extremely light and delicate texture that defies the sun and age reactions of the skin.
Extremely light, delicate texture, 100% absorption into the skin.
Ideal for "him" and "her" for daily use after your moisturizer and get ready for a… flawless result.
Aloe Barbadensis (Aloe) Leaf JuiceZinc OxideIsoamyl LaurateDicaprylyl CarbonateGlycerinSorbitan OlivateBeeswaxLecithinPolyglyceryl-2 DipolyhydroxystearateSilicaCelluloseDracocephalum Ruyschiana (Dragonhead) Cell Culture ExtractCamellia Sinensis Leaf ExtractQuercus Robur (Oak) Bark ExtractVitis Vinifera (Grape) Seed OilHydrolyzed Hyaluronic AcidSodium HyaluronateSodium ChlorideAromaRubus Idaeus (Raspberry) Seed OilSorbitan CaprylateCI 77492 (Iron oxide)Palmitic acidStearic AcidPropanediolBenzoic AcidCI 77499 (Iron Oxide)CI 77491 (Iron oxide)AquaAscorbyl Palmitate (Vitamin C)Sodium phytateTocopherolPotassium HydroxideBenzyl SalicylateLimoneneCitralLinaloolEugenol

HOOKED BY THE INGREDIENTS

Εξαιρετικο

NOT CRAZY ABOUT IT
05/07/2023
Claire Skrivanou

More than a sunscreen

Εξαιρετικό προϊόν

Εξαιρετικό!!!

sun protection

Islander cream

Εξαιρετικό

Best sunscreen ever

ΚΑΤΑΠΛΗΚΤΙΚΟ

great product

Ενυδάτωση

ευκολοφορετο!
In the same Category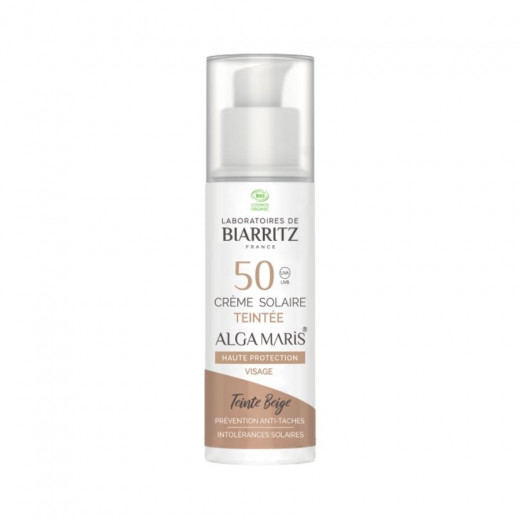 Beautiful and protected from the sun all year long!...
Organic high sun protection and total hydration.