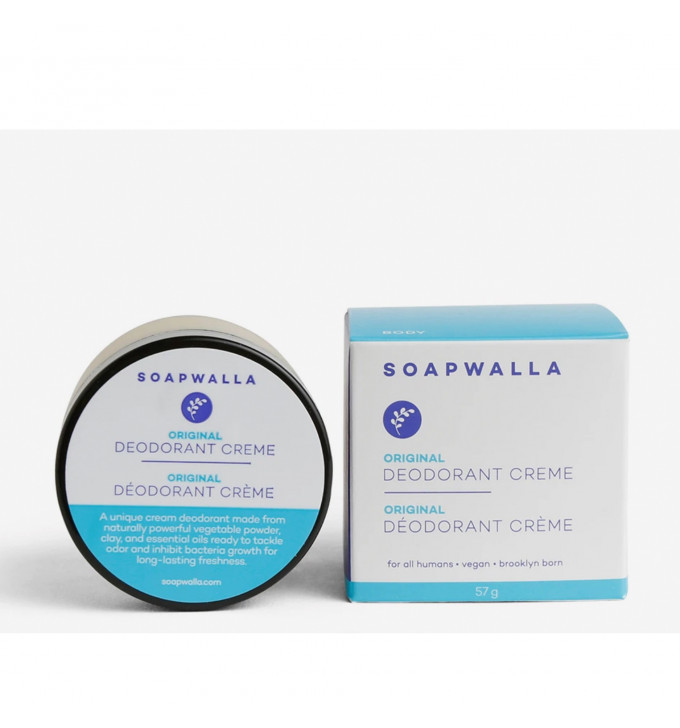  
(*: certified organic, +: food-grade) Simmondsia chinensis (Jojoba)*; Helianthus Annuus (Sunflower) Oil*; Rosehip Seed Oil*; Butyrospermun parkii (Shea) Butter; Corn Starch*+; Sodium Bicarbonate+; Kaolin Clay; Vegan Kosher Glycerin*+; a custom blend of essential oils, including: Lavandula Angustifolia (Lavender)*; Melaleuca Alternifolia (Tea Tree)*; Citrus Sinensis (Sweet Orange); Mentha Piperita (Peppermint)*; Citrus Aurantium Bergamia (Bergaptene-free Bergamot)*; Non-GMO Sunflower Lecithin*+; Non-GMO Vitamin E*+.

Highly recommended!

Πολύ καλή

Δεν το αλλάζω

Dreamy Deodorant

Μια σούπερ κρέμα
In the same Category
Vegan deodorant, mini size / maxi effects of natural...