FEED Repair hair rejuvenation mask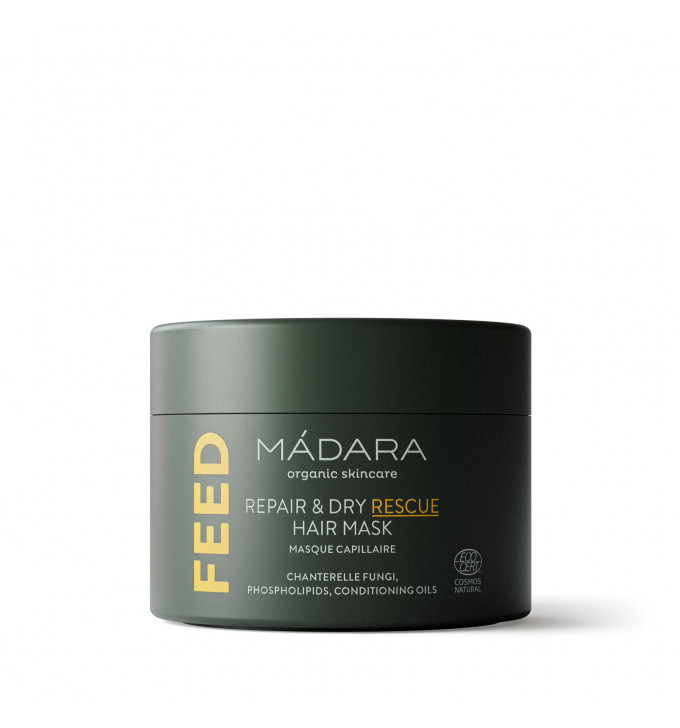  
MADARA
FEED Repair hair rejuvenation mask
All hair dreams come true with this great mask. It strengthens the lipid core and provides protection from heat devices. Formed with the unique Northern Chanterelle fungus extract, natural oils, glow-enhancing phospholipids and tiny keratin leave hair shinier and softer to the touch. They are better protected from the heat and the color does not fade. Apply cleanly (with a dry towel) to lengths and edges. Leave for 5-10 minutes and then rinse.
AquaChantharellus Cibarius (Chanterelle) ExtractCetearyl AlcoholDistearoylethyl Dimonium ChlorideGlycerinBrassica AlcoholPCA Glyceryl OleateSodium PCABrassicyl Isoleucinate EsylateAromaCocos Nucifera (Coconut) OilHydrolyzed KeratinXylitylglucosideLactic AcidButylene GlycolGuar Hydroxypropyl Trimonium ChlorideBenzyl AlcoholAnhydroxylitolPersea Gratissima (Avocado) OilHydrolyzed Wheat ProteinSodium BenzoateXylitolPotassium SorbateAscorbyl Palmitate (Vitamin C)Butyrospermum Parkii (Shea Butter) Fruit ButterOenothera Biennis (Evening Primrose) OilPrunus Amygdalus (Almond) Dulcis OilTocopherolCrambe Maritima (Sea Kale) Leaf ExtractPhospholipidsHelianthus Annuus (Sunflower) Seed OilLinaloolLimoneneBenzyl Salicylate
In the same Category
Mediterranean cosmetics with aloe vera, orange and...
Fungal-based stimulant therapy (chanterelle),...