H07 Absolute Sea Salt Shampoo
Top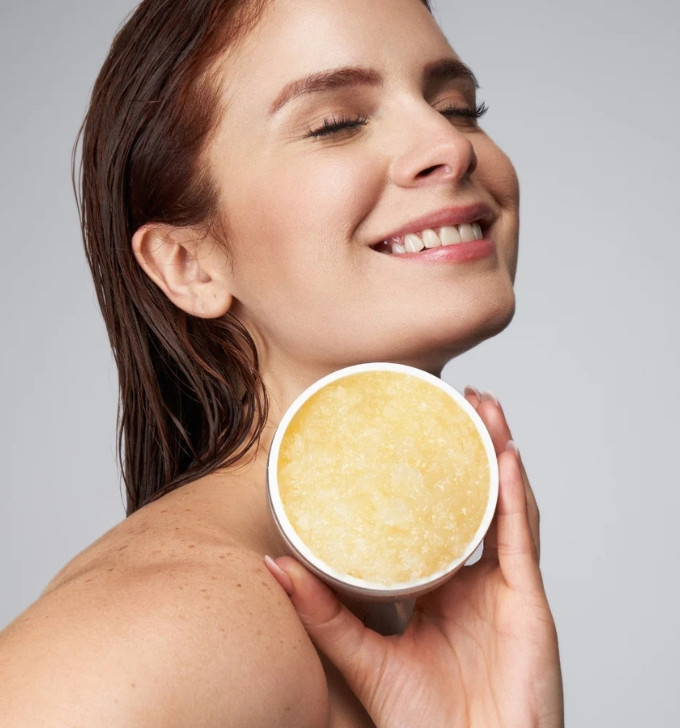  
MODESTA CASSINELLO
H07 Absolute Sea Salt Shampoo
If you are tired of not being able to do anything with your oily or dull hair ... we have good news: Modesta Cassinello is coming to give the solution with help how not? the sea.
The truth is that even for us it is something very new, I had never encountered it before. Although there are other cosmetics on the market that contain sea salt, we have never seen or touched a shampoo with such a composition and texture.
It's weird, yes. It 's authentic, too. H07 adds something extra to the basic bathing routine in the most natural way - like an exfoliating and cleansing mask together.
For those who need, from time to time, a deep cleansing of their hair and scalp. It works very well on oily hair, on thin hair with oily roots, on those who use finishing products, are exposed to pollution and, in general, on those whose hair needs extra care.
How frequent to use it?
Once a week or every fifteen days-, to leave the hair clean and lightweight. It depends on everyones nesesity. It is pure pleasure and revolution!
Formulation
Contains salt crystals obtained by evaporation of seawater. Also one of its active moisturizing ingredients (saccharide isomer), 100% natural and this in turn provides softness, helps exfoliate, strengthen and reduce itching. A delicate aroma of light and fresh herbs accompanies the cleansing ritual.
As a shampoo while massaging. Just take a small amount of the mixture (as much as a five-minute coin) and after spreading it first between your fingers, place it at the root of your wet hair, covering the entire area of ​​the scalp. When you are done, lightly wet your hair again and start enjoying the magic as you gently massage with your fingers at the base of your hair. You will feel that the salt acts as a natural macro-exfoliator that melts immediately, but, contrary to what one would expect, it creates a generous amount of creamy lather that glides between your hair, washing it to the ends
Maris sal, Sodium Laureth Sulfate, Aqua, Sodium Cocoamphoacetate, Phenoxyethanol, Parfum, Sodium Chloride, Saccharide Isomerate, Ethylhexylglycerin, Citral, Limonene, Geraniol, Linalool.

ABSOLUTELY BEST SEA SALT SHAMPOO

H07 Absolute Sea Salt

What my hair needed

Excelentísimo

To SUPER07

MUST HAVE SHAMPOO

Εμπειρία spa στο σπίτι!
Answer:
Ευχαριστούμε για τα λόγια σου! Ένα σαμπουάν που μας έχει κλέψει - όπως και σένα - την καρδία.

Ένα πρωτοποριακό σαμπουάν
In the same Category
Vitamin B3 (niacin) smoothes and offers volume to dull...