Deodorant cream Delicat Citrus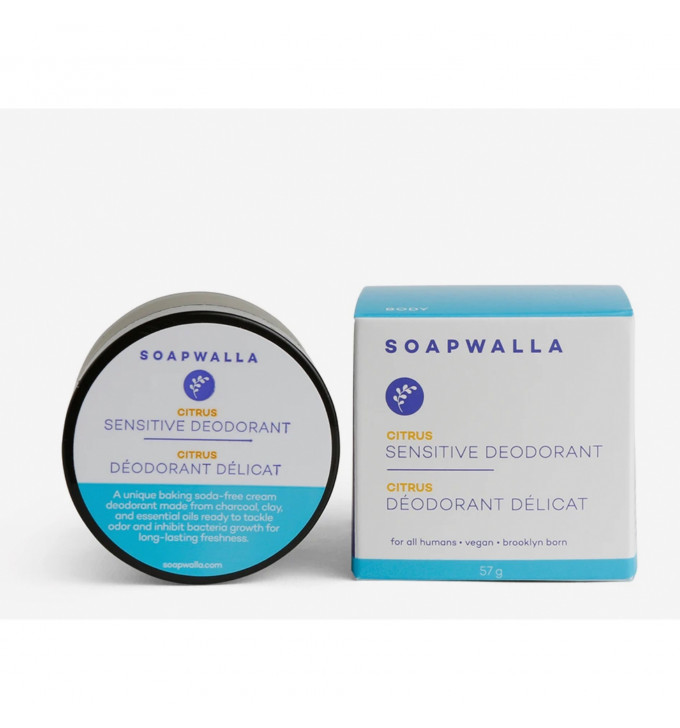  
SOAPWALLA
Deodorant cream Delicat Citrus
If you have not tried deodorant cream… now you found it in the most vegan and Brooklyn way!
Rachel Winard is your man and the representative of Soapwalla, for cosmetics that address sensitive and "selective" skin, but also for everyone. With unique, clean and cruelty free recipes, she brought to the surface, after many thoughts and efforts in her kitchen, a deodorant product, as special as you. A deodorant in the form of a cream! A light, Brooklyn famous, deodorant 100% natural with long duration and high performance, which does not dry but lets the skin breathe, without suspicious substances and absorbs bacteria, moisture and odors.
With packaging that will make it easier for you to have it wherever you want, but also with different scents and senses - such as the Citrus deodorant cream with a strong citrus aroma, the Citrus Delicat with "sensitive" lavender and citrus essential oils (don't be afraid of the color, its natures colors!) and the Original for a refreshing combination of lavender, mint and tea tree- will not stop exciting you. Well-made and fun products, with scents that take you to a beach with a mojito hug and a natural and simple contact with your skin, that will make it say… "Vegan loves feed your skin".
(*: certified organic, +: food-grade) Butyrospermum parkii (Shea) butter*, Zea mays (Corn) starch*+, Helianthus annuus (Sunflower) seed oil*+, Simmondsia chinensis (Jojoba) seed*, Sodium bicarbonate*+, Rosa rubiginosa (Rosehip) seed oil*, Sunflower Lecithin*+, Glycerin*+, Cymbopogon flexuosus (Lemongrass) herb oil*, Kaolin, Tocopherol*+, Citrus aurantium bergamia (bergaptene-free Bergamot) fruit oil*, Citrus aurantifolia (Lime) peel oil – steam distilled, Citrus paradisi (Grapefruit) peel oil, Litsea cubeba (May chang) fruit oil*, Vanilla planifolia (Vanilla) fruit extract.

Αποτελεσματικό!

Φυσικό αποσμητικό

Απαλό Αποτελεσματικο Αξεπέραστο

Κρέμα αποσμητικη Ήρωας
Answer:
Όντως έχει διάρκεια και είναι απόλυτα φιλικό με το δέρμα. Ευχαριστούμε Χάρι!

Εμπιστοσύνη
In the same Category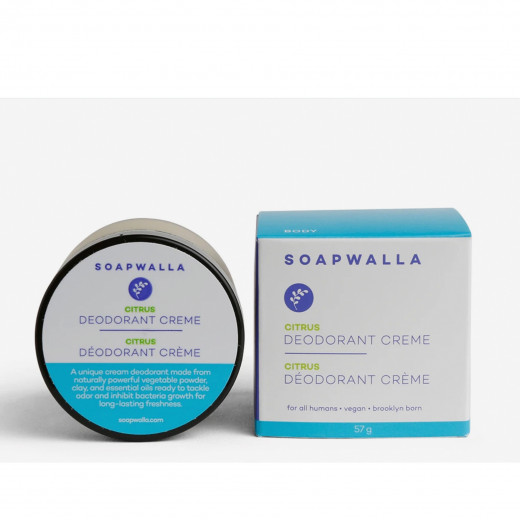 Deodorant with citrus essential oils. Vegan loves feed...