Anti-polution CC cream SPF15
 
MADARA
Anti-polution CC cream SPF15
It has a silky texture, SPF15 and combines many benefits of care and ornamental action.
Contains hyaluronic acid where:
corrects relaxation
skin imperfections
the dull skin
the redness
the dark spots
protects microbial skin from urban pollutants
prevents clogged pores and inflammation.
The finish is flawless, offering shine and natural appearance with moderate coverage.
Aloe Barbadensis (Aloe) Leaf JuiceDicaprylyl CarbonateIsoamyl LaurateZinc OxideGlycerinSorbitan OlivateTitanium Dioxide (CI 77891)BeeswaxLecithinPolyglyceryl-2 DipolyhydroxystearateSilicaAquaCelluloseHippophae Rhamnoides (Sea-buckthorn) Fruit ExtractHypericum Perforatum (St. John's wort) ExtractQuercus Robur (Oak) Bark ExtractCamellia Sinensis Leaf ExtractVitis Vinifera (Grape) Seed OilSodium ChlorideSorbitan CaprylatePalmitic acidStearic AcidPropanediolBenzoic AcidHydrolyzed Hyaluronic AcidSodium HyaluronateCI 77492 (Iron oxide)CI 77491 (Iron oxide)CI 77499 (Iron Oxide)Ascorbyl Palmitate (Vitamin C)Sodium phytateTocopherolVanillinPotassium Hydroxide

Στην πόλη οκ

παντου μαζι!
In the same Category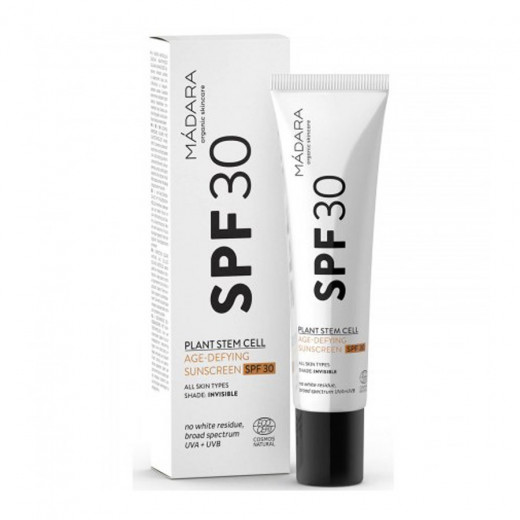 Anti-aging cream with high protection against UVA and...
Beautiful and protected from sun all year long!