Vita Cocktail Foil Mask – Age
 
BANOBAGI
Vita Cocktail Foil Mask – Age
This is a three layer essence locking foil face mask with raw materials that gently attached to your skin to effectively transfer the nutritional content of the essence and deliver the nutrients without irritation. A foil cover sheet, an elasticity and a cotton layer do the locking effect to prevent moisture and active component's evaporation. 
The Vita Cocktail Age mask contains mineral and deep sea water to enforce the skin barriers. Is recommended for those skins that are looking for firming and moisturizing, and need detoxes in a small period. Contains a 9 vitamin complex which has a strong nourishing effect that boosts lifeless skin. The Avena sativa kernel extract with copper tripeptide strengths the skin and promotes skin renovation cycle.
Step by Step to have a maximum effect!
Balance your skin with a toner after cleansing.
Open the pouch and put both appear and lower 2 sheets on your face with foil mask part facing outwards 
Let it absorb about 10-20min
Take off the sheet and pat gently to absorb the remaining substances. That's all
How to maximize the mask effects.
Massage gently with the mask attached on your face, then the skin temperature will gradually rise allowing for a smooth discharge of waste material increasing the penetration of effective ingredients.  
Cleansing is essential before using every mask. Tonifying also is plus as it regulates pH and prepares the epidermis for the next steps. 
Keeping the mask for more than 20 minutes does not mean that the active ingredient penetrates much when the mask is put on for a long time. 
After using a mask, hydrate your skin. This will make your face feel more comfortable as you will help the active ingredients to stay more.
Balance your skin with toner after cleansing. Open the case and let both appear and lower 2 sheets on your face with the aluminum mask part facing outwards Let it absorb for about 10-20 minutes Remove the sheet and tap gently with your fingers to absorb the remaining substances. That's all
Aqua, Methylpropanediol, Glycerin, Niacinamide, Caprylhydroxamic Acid, Retinyl Palmitate, Thiamine HCl, Riboflavin, Carnitine HCl, Pantothenic Acid, Biotin, Folic Acid, Ascorbic Acid, Tocopherol, Allantoin, Hydroxyacetophenone, Chlorphenesin, Carbomer, Avena Sativa (Oat) Kernel Extract, Sea Water, Trehalose, Panthenol, Tromethamine, Hydroxyethylcellulose, Adenosine, Glyceryl Acrylate/Acrylic Acid Copolymer, Disodium EDTA, Propylene Glycol, Copper Gluconate, Copper Tripeptide-1, Dipotassium, Glycyrrhizate.
In the same Category
It consists of oats and lavender to nourish and relax...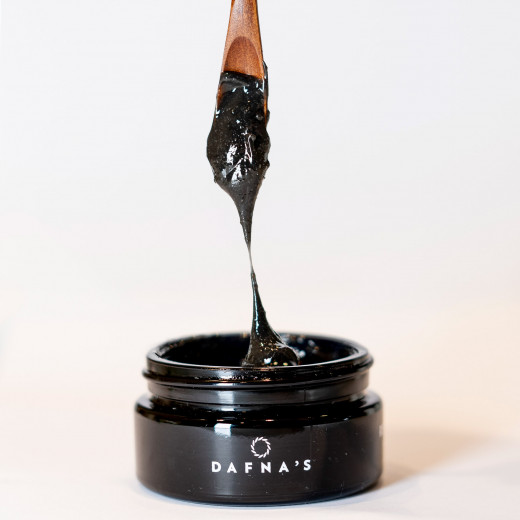 Luxurious rich balm-to-milk exfoliation and mask
Anti-aging mask that regains the radiance and health...