Re-Gene Volume Rebuild lifting mask
 
MADARA
Re-Gene Volume Rebuild lifting mask
It provides nourishment to the skin and regenerates the face where it is affected by relaxation.
Offers visible lifting effects and smoothes wrinkles to give youthful appearance to the V area, improves collagen production and structure and leaves a velvety and silky smooth complexion. Suitable for sensitive skin.
Apply to clean face and neck. Wipe off after 15–20 minutes. Use twice a week or whenever your skin craves it. Can be used as a cosmetic therapy to support and complement other beauty treatments. Suitable for all skin types. Avoid contact with eyes.
Betula Alba (Birch) JuiceHelianthus Annuus (Sunflower) Seed OilButyrospermum Parkii (Shea Butter) Fruit ButterDicaprylyl CarbonateGlycerinSimmondsia Chinensis (Jojoba) Seed OilCetearyl AlcoholPolyglyceryl-3 DistearateTheobroma Cacao (Cocoa) Seed ButterHydrogenated Macadamia Integrifolia Seed OilHelianthus Annuus (Sunflower) Seed WaxHippophae Rhamnoides (Sea-buckthorn) Fruit ExtractIsoamyl LaurateOlea Europaea (Olive) Fruit OilVaccinium Myrtillus (Blueberry) Fruit ExtractTrifolium Pratense (Red Clover) Flower ExtractEquisetum Arvense (Horsetail) ExtractAlchemilla Vulgaris (Lady's Mantle) ExtractHydrolyzed Hyaluronic AcidSodium HyaluronateAesculus Hippocastanum (Horse-chestnut) Seed ExtractGalium Verum (Lady's bedstraw) ExtractSodium levulinateMica ( CI 77019 )Titanium Dioxide (CI 77891)CI 77491 (Iron oxide)CelluloseAquaGlyceryl Stearate CitratePalmitic acidSodium anisateStearic AcidLactic AcidPalmitoyl IsoleucineXanthan GumCharcoal PowderAromaAscorbyl Palmitate (Vitamin C)TocopherolBetaineSodium PCASodium phytate
In the same Category
Rich peeling with fruit crumbs and activated...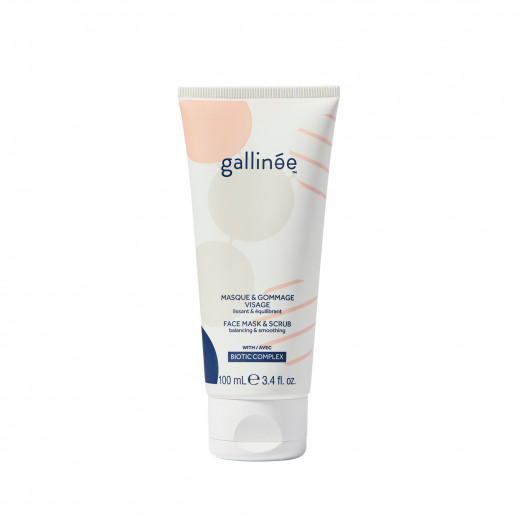 A gentle cleansing + exfoliating mask scrub for an...