Midnight Rejuvenation Restoring
 
LE PURE
Midnight Rejuvenation Restoring
With golden herbal extracts of the desert and from the cactus Opuntia (Uptundia or prickly pear) where it is known for its healing and anti-aging properties.
Their seeds produce an oil that is rich in vitamins, polyunsaturated fatty acids, and also antioxidants that act against skin aging. It balances both dry and oily skin.
Night treatment: Mix Nectar Immortel elixir and Midnight Rejuvenation cream in the palm of your hand and apply with gentle tampon movements. The combination of these two nutrients provides the most powerful anti-aging treatment.
Calendula officinalis flower extract and Helianthus annuus seed oil · Hippophae rhamnoides fruit extract · Opuntia ficus-indica seed oil · Parfum* · Linalool* · Citronellol* · Geraniol* · Limonene* · Farnesol* · Eugenol* · citral* (*from natural essential oils)
For each skin type, the dosages are adjusted accordingly: In normal skin, mix 2 drops of elixir and 1 drop of serum. On mixed skin, mix 2 drops of elixir and 1 drop of serum. On dry skin mix 2 drops of elixir and 3 drops of serum. On oily skin/acne: mix 3 drops of elixir and 1 drop of serum.
In the same Category
This Serum offers one of the most advanced solutions...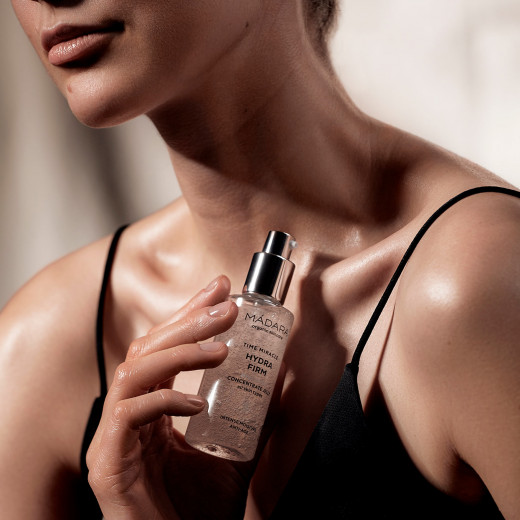 Oil-free hyaluronic acid gel, immediately cools the...