L'étoile infinie twin enhancing face oil
 
ARgENTUM
L'étoile infinie twin enhancing face oil
unisex | all skin types & ages | face & neck
l'étoile infinie is an elixir designed to be used as a super light, protective, hydrating oil, or as the twin star enhancing the application of la potion infinie.
Create supple, radiant skin using non-comedogenic dry oils to complement your ritual. Helping to protect your skin's elasticity with powerful antioxidant properties, l'étoile infinie works to nourish your skin and balance natural oil production whilst helping to unify your complexion. This enhancing, natural blend uses organic Argan Oil as a powerful moisturiser with boosted Vitamin E and the perfect synergy of Abyssinian and Kukui Nut Oil. l'étoile infinie contains triterpenoids that can help to heal and protect skin against the loss of moisture ideal during the colder months and climates, acting as a disinfectant layer that will help to protect from pollution, toxins and micro-organisms.
After allowing cream la potion infinie's active ingredients to penetrate the intercellular space of your skin, warm a drop of l'étoile infinie in the palm of your hand and gently apply to the contours of your bone structure, patting or massaging in circular motions. Alternatively, combine a drop with your application of la potion infinie to leave a luxurious, cushioning feeling to your skin. l'étoile infinie is a super light, dry oil that can be used day or night.
Argania Spinosa (Argan) Kernel Oil*, Crambe Abyssinica (Abyssinian) Seed Oil, Aleurites Moluccana (Kukui) Seed Oil, Tocopherol *ingredient from organic farming. *100% natural
"As you journey through the day and into the night, what you seek, is seeking you" - l'étoile infinie
In the same Category
Anti-aging and firming eye contour especially...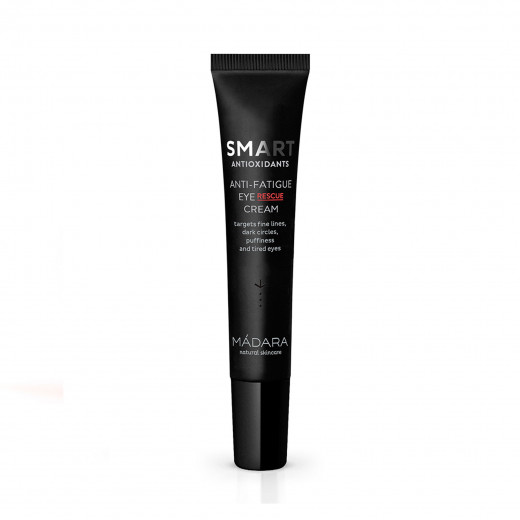 Cream special for damaged eyes. Enhances and...