L'étoile Infinie Day & Night Face Oil  
ARgENTUM
L'étoile Infinie Day & Night Face Oil
How would it feel to have in your hands, a little bit of starlight, a piece of the moon, a little sense of space and a dose of mystery actually, in just a few drops?
With a combination of fun and symbolism, Argentum, with its unique silver power, leads you, with another product, to get a more youthful, protected, healthy look, but also to recognize the mystery of inner beauty. 
L'etoile infinie, is an extremely light elixir of moisturizing-protective oil, which came with all its praise and awards as the best, most natural facial oil for 2020. With high levels of Vitamin E and antioxidants, is a unique harmony of natural, organic facial oils.
Reduce the damage of free radicals and enjoy a youthful, healthy-looking complexion.
Is a multidimensional, boosting care oil that uses Argan organic oil as a powerful moisturizer with fortified vitamin E and the perfect synergy of Abyssinian and Kukui Nut Oil. At the same time it contains triterpenoids that help heal and protect the skin from moisture loss, acting as a disinfectant layer that will help protect against pollution, toxins and microorganisms.
Empower your hydration and give your facial treatment a "high treatment". From the very first silky contact with your skin you will fall in love with it. It will slowly reveal its nourishing and balancing abilities, but at the same time you will feel a soft and glowing veil spread over your skin, which is completely natural and combined, for a double result, with your cream.
Warm a drop of l'étoile infinie in the palm of your hand and gently apply to the contours of your bone structure, tapping or massaging in circular motions. Alternatively, combine a drop with the application of la potion infinie to leave a luxurious, soft feeling on your skin. Infinie is an extremely light, dry oil that can be used day or night.
Argania Spinosa (Argan) Kernel Oil*, Crambe Abyssinica (Abyssinian) Seed Oil, Aleurites Moluccana (Kukui) Seed Oil, Tocopherol *ingredient from organic farming. *100% natural
"As you journey through the day and into the night, what you seek, is seeking you" - l'étoile infinie

Πολύ Ωραίο!

Wonderful dry oil

Αστέρι πραγματικό 10/10

"Ένα από τα καλύτερα έλαια που έχω δοκιμάσει"

Εξαιρετικό

A gift for my skin
In the same Category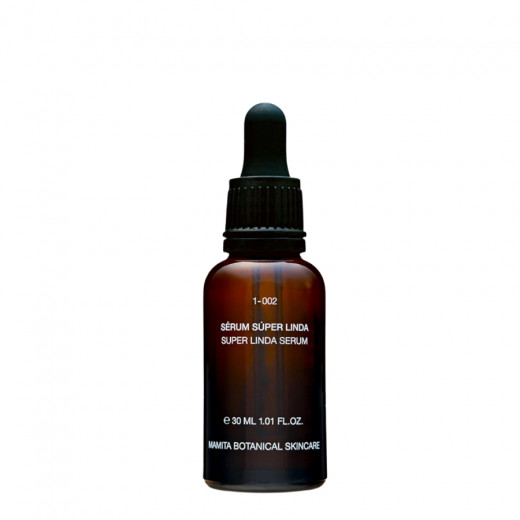 Anti-aging oil serum to accelerate the healing and...
Refreshing moisturizing and nourishing face treatment...