 
RHOECO
Drink it - Plant it. Sea
First Drink It
SEA tea blend is the blend of herbs when you are looking for hydration and relaxation for your body and your mind. The discreet taste of lemon balm in combination with the characteristic lavender allow you to "meet" again with the calmer part of yourself. Get some rest! Its natural sweetness and bright color relax you, restoring the radiance to your face and thoughts.
Contains Rose, Sage, Rosemary, Lemon Balm and Thyme.
100% natural product. No added flavors, colors and sweeteners and caffeine
Then Plant It  
As Audrey Hepburn said, "Planting a garden means believing in tomorrow". So when you're done with the content, you can recycle the packaging by turning it into your own pot of herbs! Follow the instructions on the back of the label. You will find the organic seeds on the stick under the lid.
Believe us microgardening feels great.
Certified organic,Naturally caffeine free.You can enjoy it both hot and cold.You can enrich the sweet taste of this blend adding a teaspoon of honey.
Lemon balm, chamomile, tillia, lavender
All natural, cafeine free
In the same Category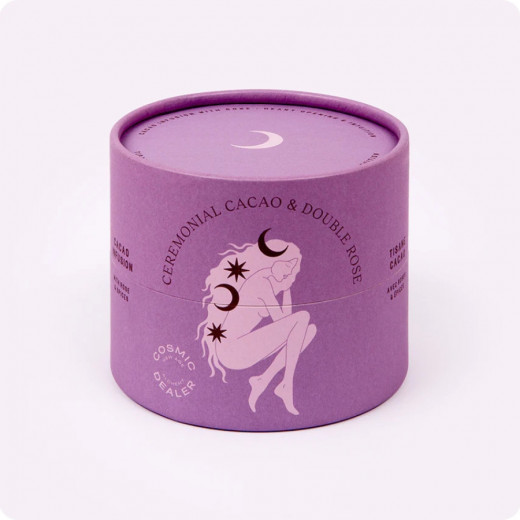 Ayurvedic Herbal Tea with Cacao and Roses