Drink it - Plant it. Agros
 
RHOECO
Drink it - Plant it. Agros
First Drink It
The AGROS tea blend is light, pleasant as a morning dew. Louisa and lemon balm release a delicate lemon flavor enriched with the most earthy citrus aftertaste of mountain tea. Pennyroyal and calendula with their unique aromas rejuvenate you in and out. Take a deep breath!
Contains Mountain Tea, Calendula *, Lemon Balm, Louisa, Pennyroyal
100% natural product. No added flavors, colors sweeteners and caffeine
Then Plant It
As Audrey Hepburn said, "Planting a garden means believing in tomorrow". So when you're done with the content, you can recycle the packaging by turning it into your own pot of herbs! Follow the instructions on the back of the label. You will find the organic seeds on the stick under the lid.
Believe us microgardening feels great.
For 1 cup put 1-2g [approx. 1 tbs] of the blend into a utensil. Add hot water [95ºC], cover it with a lid and let it rest for 8-10'. Strain and serve.
Mountain tea*, Calendula*, Lemon verbena*, Lemon balm*, Pennyroyal* *Product of organic farming
All natural, cafeine free
In the same Category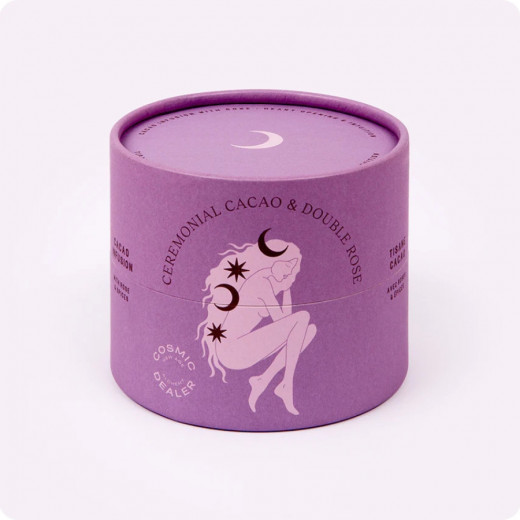 Ayurvedic Herbal Tea with Cacao and Roses