 
MADARA
Herbal Deodorant
The very first of MÁDARA deodorant.
Is one of your favorite roll-on stick because it has a quick-drying formula, leaving your skin soft and hydrated. 
Anti-bacterial, soothing formula reduces odour without blocking pores. Contain Northern sage and natural minerals that provide unique freshness all day long.
Apply to clean, dry underarm skin. No need to wait as it absorbs quickly and leaves no stains.
Aqua, Glycerin, Potassium Alum, Rosa Damascena (Rosa) Flower Water, Alcohol, Chondrus Crispus (Irish moss) powder, Aroma, Calendula Officinalis (Calendula) Flower Extract, Chamomilla Recutita (Camomile) Flower Extract, Mentha Piperita (Peppermint) Leaf Extract, Salvia Officinalis (Salvia) Leaf Extract, Limonene, Linalool, Geraniol, Citronellol, Citral

Άνετο με αποτέλεσμα 24Η

Super Super

deodorant herbal
In the same Category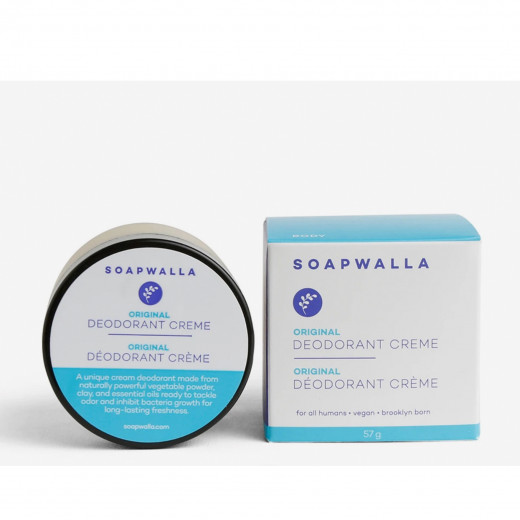 Deodorant with lavender, peppermint and tea tree...