Hydrating and Soothing Serum
 
JANE APOTHECARY
Hydrating and Soothing Serum
This is Jane Apothecary's anti-stress, soothing and hydrating serum has already surprised many of us (and you) with its rich and nourishing formula.
It is made on the basis of organic Shea butter, without water, which allows its ingredients to be 100% active, highly concentrated as they do not dilute or oxidize over time.
Its composition is enriched with seven vegetable oils rich in antioxidants such as vitamin E, with essential oils rich in vitamin C such as grapefruit and soothing herbs such as lavender.
Its delicate and balanced aroma transforms the moment you apply it into a unique, very relaxing moment.
It is suitable for all skin types. It is especially indicated for combination skin with dehydration problems due to seasonal and hormonal changes or stress. It works wonderfully with sensitive and reactive skin prone to redness and rosacea.
The extracts of chamomile and licorice it contains calm and provide excellent brightness to the skin.
Redness is reduced and the skin is fresh and calm
Do you want your skin to obtain the ideal levels of hydration?
Apply morning and/or evening 2 to 3 drops on the face and neck and gently massaging until fully absorbed. A little bit of this oil will cover a lot.
In the morning, use with a drop of serum mixed with moisturizer. It will give you extra brightness.
Apply 2 to 3 drops morning and night on the face and neck and gently massage until completely absorbed. In the morning, a drop of serum mixed with your usual moisturizer is a perfect medicine to get an extra dose of brightness. After a few days the skin regains the optimal level of hydration and radiance. The redness fades and the skin is fresh and calm.
GLYCINE SOJA OIL,BUTYROSPERMUM PARKII BUTTER,SEED OIL Sesamum indicum,TRITICUM VULGARE GERM OIL,Prunus armeniaca KERNEL OIL, Olea europaea FRUIT OIL, MACADAMIA SEED OIL Ternifolia,** argania KERNEL OIL, GRAPEFRUITS PEEL OIL, Lavandula OIL, Glycyrrhiza glabra ROOT EXTRACT, MATRICARIA CHAMOMILLA EXTRACT, tocopheryl acetate,LIMONENE, * LINALOOL, * GERANIOL, * COUMARIN,* GIVES NATURALLY IN ESSENTIAL OILS, ** INGREDIENTS OF BIOLOGICAL ORIGIN,100% natural, 90% natural origin, 10% biological origin

10

A True Serum

Απόλυτα καταπραϋντικός όρος
In the same Category
Soothing, antioxidant herbal extract to enhance face...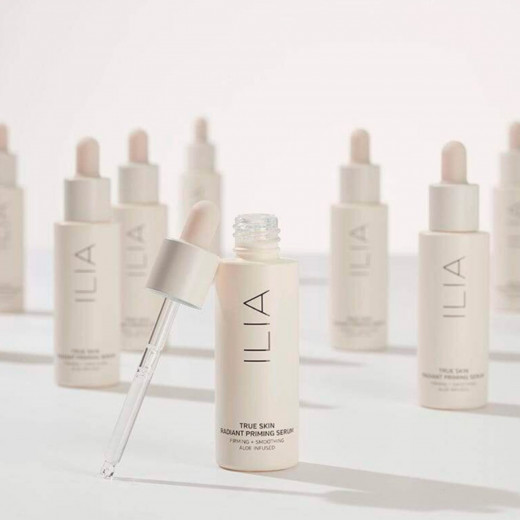 Full moisturizing and softening serum for a matt...