Hydrating and Soothing Serum
 
JANE APOTHECARY
Hydrating and Soothing Serum
When you have more sensitive skin, with a tendency for acne and irritation, you enter into one more thought about what you choose for your face… and you do well!
Without a second thought at Mimosa, we unreservedly recommend Jane Apothecary products as we talk about a herbal cosmetics line, made with a lot of passion and faith in its formulas, for the special needs of your face, which make you unique for her. Its moisturizing serum for the whole face is a soothing and moisturizing product which is suitable for skin with a tendency to acne, redness, rosacea and dehydration.
A successful recipe for us at Mimosa, which from the very first applications the skin regains the optimal level of hydration and is bright thanks to the licorice extract. A few drops are ideal to cover your entire face and you will find that the serum works as a warm cover for your face that fades redness leaving it soft, calm and above all radiant!
Apply 2 to 3 drops morning and night on the face and neck and gently massage until completely absorbed. In the morning, a drop of serum mixed with your usual moisturizer is a perfect medicine to get an extra dose of brightness. After a few days the skin regains the optimal level of hydration and radiance. The redness fades and the skin is fresh and calm.
GLYCINE SOJA OIL,BUTYROSPERMUM PARKII BUTTER,SEED OIL Sesamum indicum,TRITICUM VULGARE GERM OIL,Prunus armeniaca KERNEL OIL, Olea europaea FRUIT OIL, MACADAMIA SEED OIL Ternifolia,** argania KERNEL OIL, GRAPEFRUITS PEEL OIL, Lavandula OIL, Glycyrrhiza glabra ROOT EXTRACT, MATRICARIA CHAMOMILLA EXTRACT, tocopheryl acetate,LIMONENE, * LINALOOL, * GERANIOL, * COUMARIN,* GIVES NATURALLY IN ESSENTIAL OILS, ** INGREDIENTS OF BIOLOGICAL ORIGIN,100% natural, 90% natural origin, 10% biological origin

A True Serum

Απόλυτα καταπραϋντικός όρος
In the same Category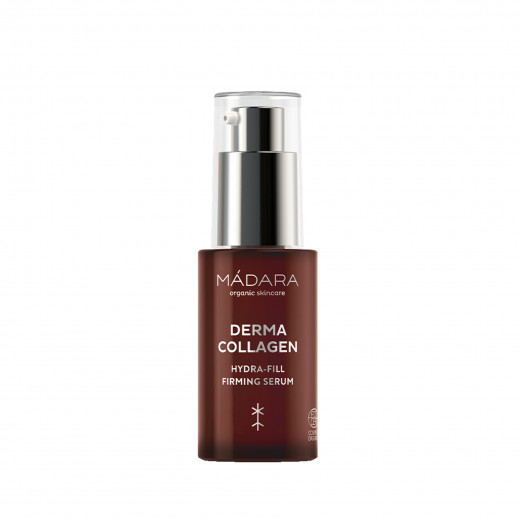 Non-oily composition with biotechnological natural...