Eye Lift Mask Hydra-Gel Patches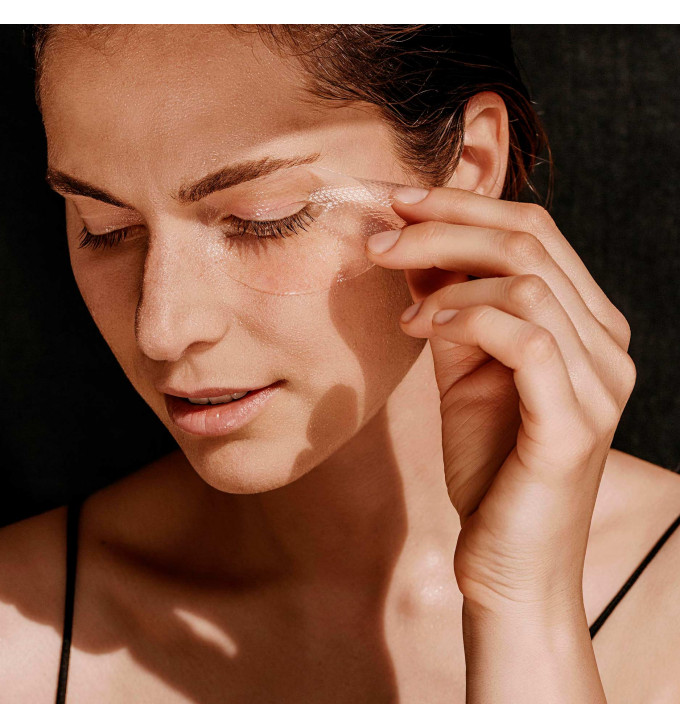  
MADARA
Eye Lift Mask Hydra-Gel Patches
How to make excursions, activities, signs of time and nights out "leave" ... your eyes alone?
A new entry  that will definitely become your favorite eye ritual. Hydra gel eye patches with hyaluronic acid, barley water and valuable polysaccharides for hydration and relaxation, which cover the entire area under your eyes. Try to rest your eyes with a nice eye pamper, before your night out, in the morning before you go to work or during your trip to be as fresh as possible, turning time in your eyes… back .
Enjoy, relax, hydrate, watch the fatigue wrinkles soften, the swelling go away and the dark circles and bags recede.
Apply this ultra-velvety feel patches and for the next 15 minutes you are in peace and totally relax.
Aqua Hordeum Vulgare (Barley) Extract Glycerin Carrageenan Amorphophallus Konjac Root Extract Glucose Phenethyl AlcoholSodium levulinateAlbizia Julibrissin (Silk Tree) Bark Extract Sodium anisate Glycogen Sodium Benzoate Sodium Hyaluronate Citric acid Darutoside