Eau de Cologne Petits 100ml
 
CARELIA
Eau de Cologne Petits 100ml
When you are a parent, especially when you have recently become a parent, you are constantly searching, asking questions, learning about the care of your baby. Like everyone, you want the most harmless and pure for that.
Carelia's twice-awarded children's petits (100ml) cologne, with its natural ingredients, its hypoallergenic properties and its low content of alcoholic sugar cane water, is the ideal choice as a first cologne for your baby and for its sensitive skin. Use it without fear, it is dermatologically and clinically tested and special for atopic skin!
Its pleasant, velvety and light feel combined with its natural and gentle neroli scent, orange blossom and muguet, give a happy mood and pure feeling, without being intense and overshadowing the wonderful baby scent that we all love! And yes, because I'm sure the perfume will captivate you and make you "jealous", it's also for you who are an adult, to have your own "baby" scent. The only sure thing; You and the baby will enjoy beautiful and relaxing moments.
In infants, it is recommended to apply on clothes or brushes, as they are highly sensitive, especially in the first period.
Aqua, alcohol denat*, fragrance (parfum)** * From sugar cane ** Free of allergens and without harsh synthetic chemicals
So gentle a scent that you can wear it everyday ... and you too!
In the same Category
Moisturizing body milk to calm and prevent irritations...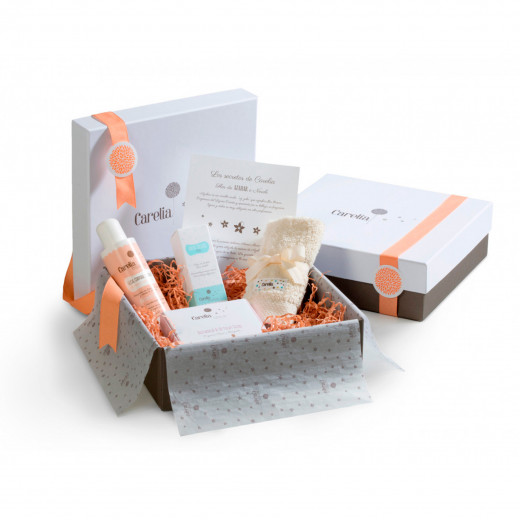 Gift package with eco-friendly luxury products for...