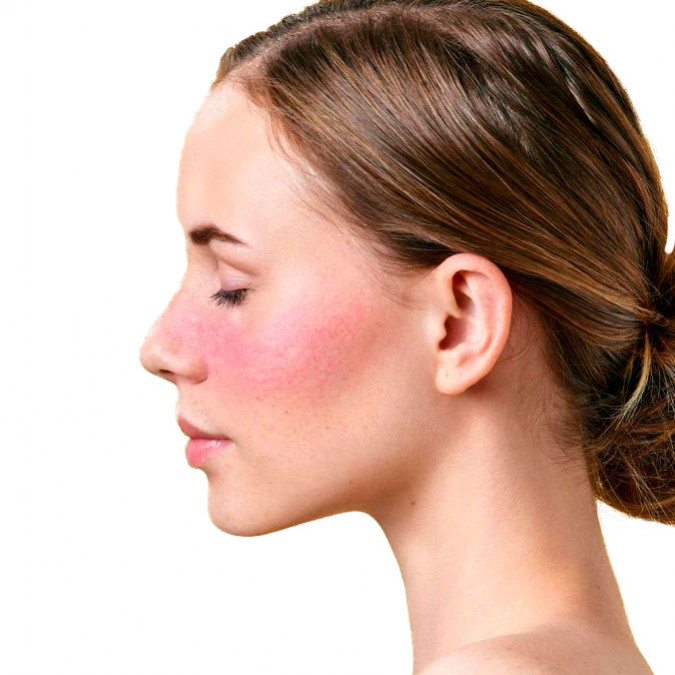 All Categories
Beauty
The End of the Stigma (Rosacea)
Rosacea (rosacea) affects over 415 million people worldwide today.
02/17/2020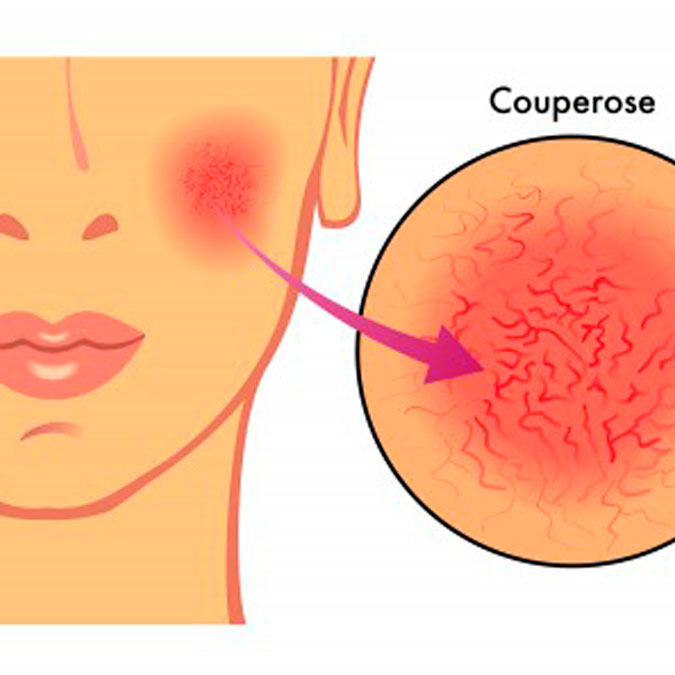 The worldwide movement with people linked to the disease under the phrase #RosaceaNoFilter breaks their silence and freely promotes truth without filters
Chronic skin conditions, like Rosacea, are a reality. And for those who suffer from it, they know how annoying it is to face this problem which causes redness on your skin. Due to genetic factors it tends to appear mostly to women rather than men. Also, it affects a large number of people with fair and sensitive skin. It tends to appear in adults and very often it is accompanied with bumps and it is called Acne Rosacea.
There are various types of rosacea— four categories have been recognized so far— but the most usual is the one known as Erythematotelangiectatic Rosacea. On the skin's outer surface, the epidermis, a large number of blood vessels is visible to the facial area. When the vessels dilate, redness is produced at the area, which may expand to the neck. Most times it goes with a very intense burning sensation, whereas other times some peeling of the skin is included along with the burning.
In most cases, Rosacea doesn't occur due to an underlying disease; rather it appears slowly and gradually. We can say it is totally unpredictable.
Rosacea behaves as if you had a bad day, as if you had a flat tyre or the ATM is broken. It is to say that the simplest thing might be the reason for you to explode. Therefore I want to tell you that Rosacea is very common, so it would be a great idea to take measures in order to avoid causing or reinforcing the appearance of its symptoms in an uncontrollable way. Continue with your daily cleaning routine This helps your skin to stay calm.
There are a lot of situations and moments that are possible to trigger it, but almost always the reasons for the appearance of Rosacea are the same:
Hormonal changes. In many cases, the changes are sudden transitions like the transition towards puberty or menopause; however the hormones have a lot to say for the condition of our skin.
Climate changes. The seasons bring changes in temperature like the cold in winter and the heat of the summer. Our skin is the first to notice these variations because the blood vessels dilate and this may be one of the reasons why Rosacea appears.
The genetic factor, of course, is surely the one which mostly affects the possibility to suffer from Rosacea. Genetics tells us we may look like our parents as far as the colour of our hair or that we may have marvellous eyes like our grandmother. Well, skin conditions are not left out. Perhaps your grandmother or another family member had this condition and you inherited it as well.
Nutrition, clearly, may be one of the usual suspects, since eating a lot of processed food might be responsible for these changes in your skin. Just like spicy food, red wine and very matured cheese (delicious as it is). Try not to consume too much of those foods. 
If you do not rest well or sleep adequate hours, if you are easily stressed out or anxious, probably these situations are not helping you, however you should relax to keep your skin health from deteriorating. You should think that a busy life can cause these Rosacea outbreaks.
We advise you to refrain from using very aggressive cosmetics, so it is a good idea to be careful when exfoliating. If you are prone to Rosacea, do not rub hard. It is important to be careful of the skin lipid layer, with the bacteria your skin needs. You have to clean it well, without eliminating the bacteria, though. And for this reason it is not in your best interest to use products that contain sulphates or detergents which affect the barrier of the skin. Do not provoke Rosacea.
There is a quite high percentage of people with sensitive skin, that can also suffer from Rosacea. If you find yourself in this situation try to care for your skin while seeking for balance and calm. Your skin covers your entire body; take good care of it, even when you have Rosacea under control.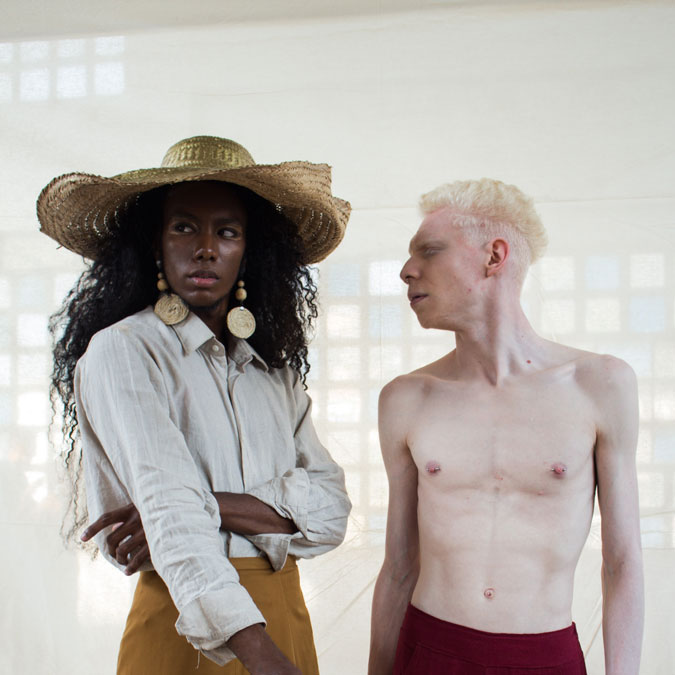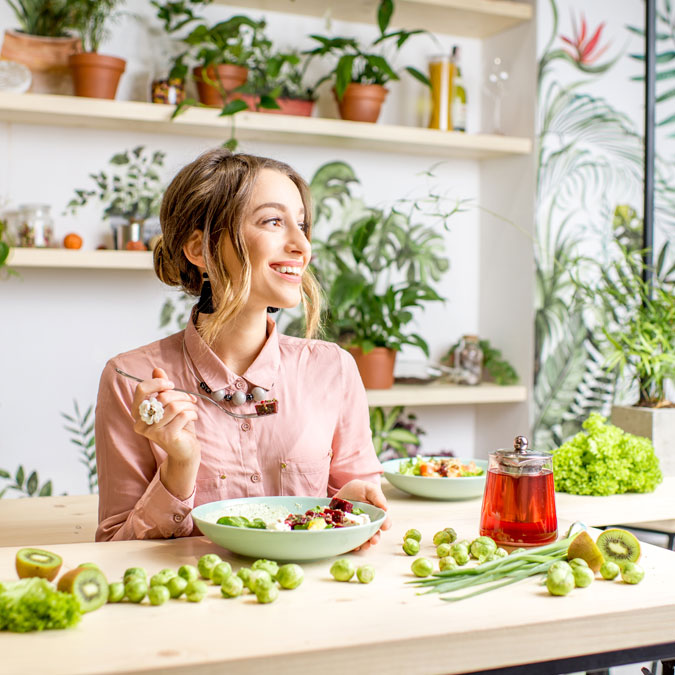 Here we are offering you some guidelines to keep it under control. 
First step, cleanliness. Always wash your face while paying attention not to rub too much, and as we said before, no use of sulphates or aggressive detergents. You could use a liquid cleansing cream like Purify by DAFNA's with pomegranate, which has a very strong rejuvenating power and at the same time it calms the skin and helps to reduce acne, while being soft and effective.
Secondly, forget about synthetic make up; it will only cause you problems, difficult to eliminate. To remove your make up we suggest more natural and less aggressive formulas, such as the remover BI-PHASE Make up remover by MADARA. You will notice how clean this product leaves your skin from makeup residuals. 
When it comes to exfoliation, forget about rubbing. We do not advise you to, if you suffer from Rosacea. You should look for an exfoliating product with enzymes like Scrub Oil to Milk  which is gentle and creamy.
Toning your skin is very important for the restoration of your skin's PH balance, but in the case of Rosacea we advise you to use alcohol free tonics and avoid astringent ones. Always use tonic lotions with a calming effect like the Jane Apothecary essence by Ginger and Peony which will offer the natural balance your skin deserves. Inside this little bottle filled with wonderful natural ingredients, a very special one is included, the black cumin oil, which is rich in timoquina, a natural antiseptic with non-irritating and restorative properties. Furthermore, it reinforces the tissues and you will see how it reduces the sensitivity of the irritated area.
Skin hydration is extremely important—Rosacea or not. It will help you fight the effects of time passing by; and to absorb vitamin Α, C or vitamin Β3.
Always be protected from the sun, whether you have Rosacea or not, from the ultraviolet rays or the high temperatures. Choose the format and the formula more suitable for you and we advise you to have it with you at all times. Our suggestion includes a very gentle, healthy and natural cream, which is recommended for babies as well as for all the family, SPF 50 mineral sunscreen by CARELIA. As it protects you from the sun, it hydrates your skin thanks to the sweet almond oil, jojoba και rice that is rich in linoleic acid, vitamin Ε and the fatty acids Omega-3 and Omega-6. The cream's natural filters for the screen effect are the most appropriate for sensitive skin or skin prone to dermatitis. 
This post ends here. We only want you to take care of yourself and be as beautiful as always.