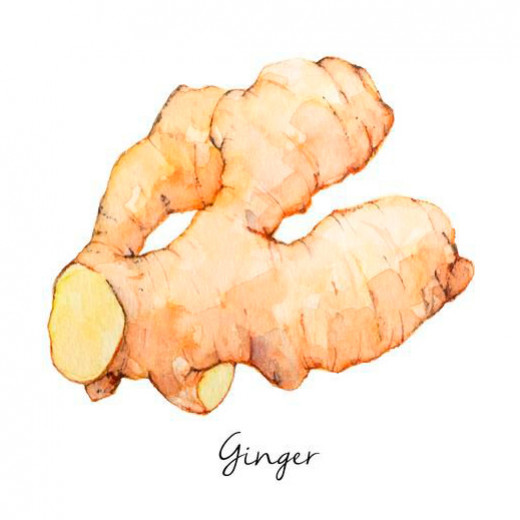 All Categories
Beauty
Ginger: The root of the youthful appearance
We present you this low profile root , a bit ugly, a little spicy and unknown to our diet can do magic with your body and mind.
05/23/2020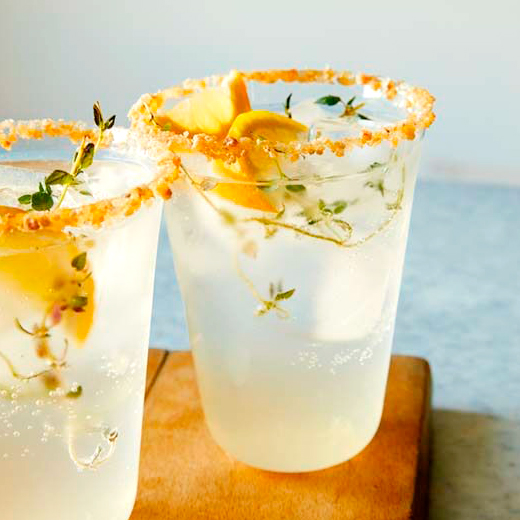 Today we want to inaugurate a new section titled INSIDE-OUT full of advice, suggestions for doing something more pleasant from day to day, so you have a place where you read things you are interested in.
This root, a bit ugly, a little spicy, it is really unknown and that is why we are going to recommend you why you have to introduce ginger to your diet.
You are going to learn the benefits it can provide to your body and brain and you will see how much this wonderful root can do for you. One of the benefits we are talking about is that it helps prevent the appearance of expression lines, wrinkles, it has amazing anti-inflammatory effects and you will see how it improves blood circulation, something very important if you want to maintain a healthy skin. Now, when you see it at your grocery store, you'll want to include it in your shopping cart.
One of the first ways to consume ginger is as simple as making an infusion, alone, mixed with the tea you prefer. It is one of the best solutions for the times you feel unwell. This root has been used for more than 5000 years in Asian medicine, for the treatment of a great variety of illnesses, from a cold to headaches, indigestion or to fight off nausea. Due to its therapeutic power, it is cultivated in lots of parts of the world.
Do you know its health benefits? Well, start taking notes; next, we are going to explain three ways in which this spice can do wonders for your face. It has great anti-aging properties.
Rich in gingerol, an anti-oxidant that helps protect the skin from the damage of free radicals, ginger is a big ally and decelerator of the passing of time, stopping you from losing collagen very fast. One of the ways in which you can get the maximum of the benefits of this fresh root, is to begin using it in your dishes; you can also cook it but it loses a great deal of the gingerol power.
Another one of its great benefits are its capacity to reduce inflammation. 
As we told you before, if your body feels swollen or irritated, it is quite possible for spots to appear as well as premature wrinkles on your skin and you will notice that it is getting dry. Well, it is proven that the use of ginger reduces all of these symptoms, so if you begin to use a small amount of ginger ever day, you will notice these effects on your skin, you will see it more radiant.
Ginger activates circulation.
It really is a spice with a heating effect, that's why it is recommended for people sensitive to cold.
Well, it activates and accelerates blood circulation, allowing for more oxygen to reach our skin cells, offering a brighter appearance of the complexion.  
Another of its great benefits is the one it offers to the hair, strengthening it and slowing down the premature hair loss and avoiding the appearance of dandruff.
Never could a spice be as therapeutic as ginger.
Adding ginger to your diet has never been easier. I enjoy making tea, and mixing with it a couple of ginger slices with liquorice or cinnamon. This infusion is ideal for a good digestion and it helps not to have this inconvenient gas. 
There are a lot of ways to incorporate ginger.
Add a couple of slices in a glass with water, lemon, with a teaspoonful of honey every morning, or add a small piece when you make an orange juice or a carrot juice. Also, in a protein shake, if you are one of those who work out really hard at the gym; it is brilliant in fighting the inconvenient stiffness.  Incorporating ginger to your every day, whether it is in your dishes or your drinks, it will help you delay the passing of time on your complexion, giving you a more radiant skin.
Detox for your body and weight loss boost
1L of water
juice of 2 or 3 lemons (or limes)
6 slices of ginger root and 
10 slices of cucumber
Enjoy
We are going to tell you more things in this new section –don't miss it!