 
THE SINGULAR OLIVIA
Better Than Yoga No 108
It is so sensual that as soon as you light its flame it is as if a bouquet of precious, rare flowers passes through your doorstep. A special touch in your day.
The aroma of disconnection and connection with the inner peace, the connection with yourself to feel capable / or for everything.
Better than Yoga.
Another handmade candle from the Inventory collection that came again after a popular demand. We missed the truth. An oriental mystical environment, an oriental market where the aromas of plants and unknown fruits compose a feast on the nose and the rest of our senses.
It is like walking barefoot in these ancient temples full of serenity, spirituality, wrapped in the sweetness of citrus fruits. Like a thousand greetings to the sun with the first rays of morning light.
Olfactory aspects: Relaxing, gentle, refreshing, forgiving, unexpected, positive.
Everything, from the packaging to the perfume, exudes quality. This large size (350gr) includes a box of matches and a list of piano melodies to enjoy.
The first time the burning time must be long enough to melt the wax from edge to edge of the container, a "memory ring" will be created and it will settle on subsequent occasions the candle will continue its tunnel more easily and all the wax will be used. Cut the wick slightly before turning it back on. When you turn it off, leave the wick as centered as possible when the wax is still liquid. In general, it is recommended that the candles cool for at least two hours before relighting them
Handmade candle with vegetable waxes, natural aromas and essential oils
Never leave a candle burning unattended. Keep it away from drafts, flammable items, children and pets. Place it upright and on a suitable surface. Do not expose it to high temperatures. Always respect a distance greater than 10cm. between burning candles.

In the same Category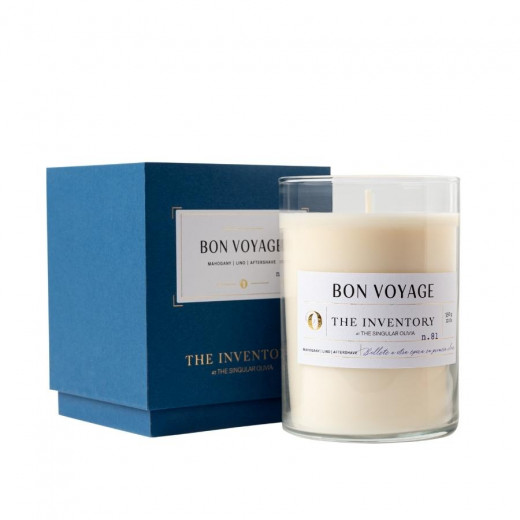 Mahogany, birch wood, leather and amber. Do you dare?