 
DR BRONNER's
Bar soap Peppermint
Our most popular scent! It offers a huge amount of peppermint dew, cleanses the mind and sharpens the mind. Pure aroma of organic peppermint oil.
How have you thought about your daily bath and your grooming?
In the universe of Dr. Bronner's we are all one, we do not need the objection of chemicals, synthetics and preservatives, we protect the environment and most importantly, there is no room for controversy… not even in your bathroom!
Peace Maker Bath:
You do not know what to choose? Close your eyes, go to your bathroom and think about how you want your bathroom to be today? Everyday and unique, with one of the liquid pure Castile soaps? Traditional but also sensual, with one of the pure Castile soaps in a bar? Or innovative and definitely unique like organic sugar soap?
Dr. Bronner's leaves the choice on you, it also offers you unique aromas, such as peppermint which is its characteristic, - Whatever fruit, tree you imagine, is hidden in a soap Dr Bronner's, almond, cherry blossom, tea tree, citrus-orange , eucalyptus, lavender, rose? Or even for you who want the neutral and odorless, he does not forget you ... he has the naked unscented.
Products from a family soap industry that are addressed to the whole family, respect the environment and people, offer rich quantities, and in addition to varying in ways and aromas, also vary in their usefulness. Whatever soap you hold in your hands, Dr. Bronner's has 18 ways for you to use. We said, he cares about you but not only! It's for everyone and for many everyday uses that you probably did not have in mind. Soaps for body, hair, face, for shaving, for your teeth, for steam bath or foot bath, suitable for cleaning your makeup brushes, wiping, cleaning your house, washing your food, your dishes, from to use detergents and harmful elements that will cost your health and your environment, ideal even for your pet!
In a beautiful, full of color, and stories packaging, with a rich quantity, you have everything you can imagine!
Organic Coconut Oil*, Organic Palm Oil*, Sodium Hydroxide**, Water, Organic Olive Oil*, Mentha Arvensis, Organic Hemp Oil, Organic Jojoba Oil, Mentha Piperita, Sea Salt, Citric Acid, Tocopherol
Ideal for all skin types, thoroughly cleansed and recommended for many uses. Facial, body and even hair cleanser without synthetic preservatives.
In the same Category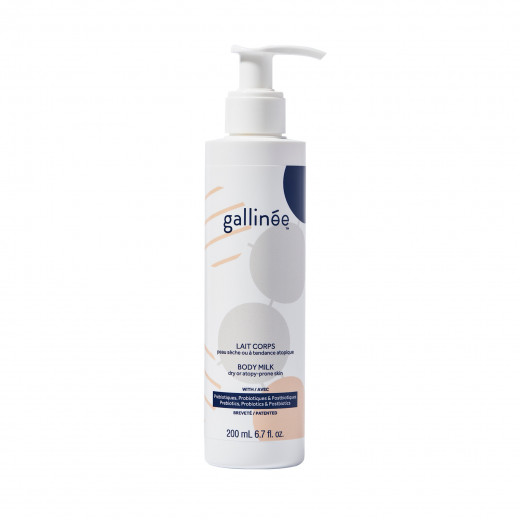 Deeply moisturising treatment for dry & sensitive...